Glenworth Valley is a suburb of the Central Coast region in NSW Australia. It's around 65km (40 miles) North of Sydney and makes for a great weekend getaway spot especially if you're hunting for some outdoor adventures.
The Valley is home to one of Australia's largest outdoor adventure centres, Glenworth Valley Outdoor Adventures. They offer a wide range of activities including horseback riding, quad biking (4 wheeling), abseiling, kayaking and camping.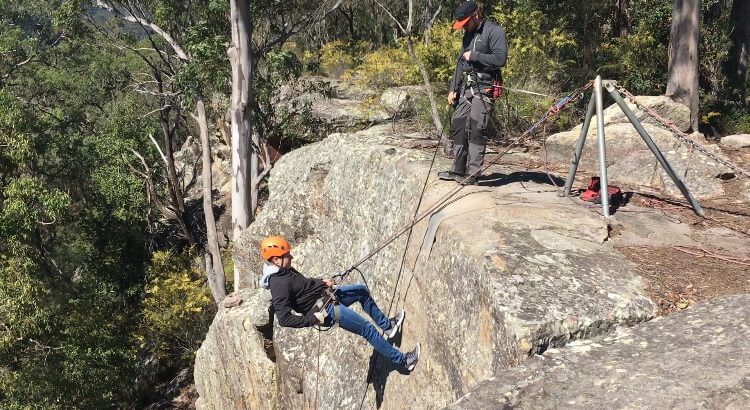 Getting There
Getting to the Outdoor Adventures centre is pretty straight forward and takes around 1 hour and 20 minutes from Sydney or around 30 minutes from Gosford. You don't need a 4×4 or off road vehicle and almost all the roads are paved.
When turning off Peats Ridge Road onto the unpaved Cooks Road, please drive carefully as you will more than likely be sharing the road with quad bikes, other vehicles and horseback riders. While on Peats Ridge Road be sure to stop off at the few lookout points to get the beautiful view of the Valley.
Tip: Glenworth Valley and Glenworth Valley Outdoor Adventures are at different locations. Assuming you are going to Glenworth Valley Outdoor Adventures, use this map location for directing or google maps might try and take you on a hour long detour to the wrong location.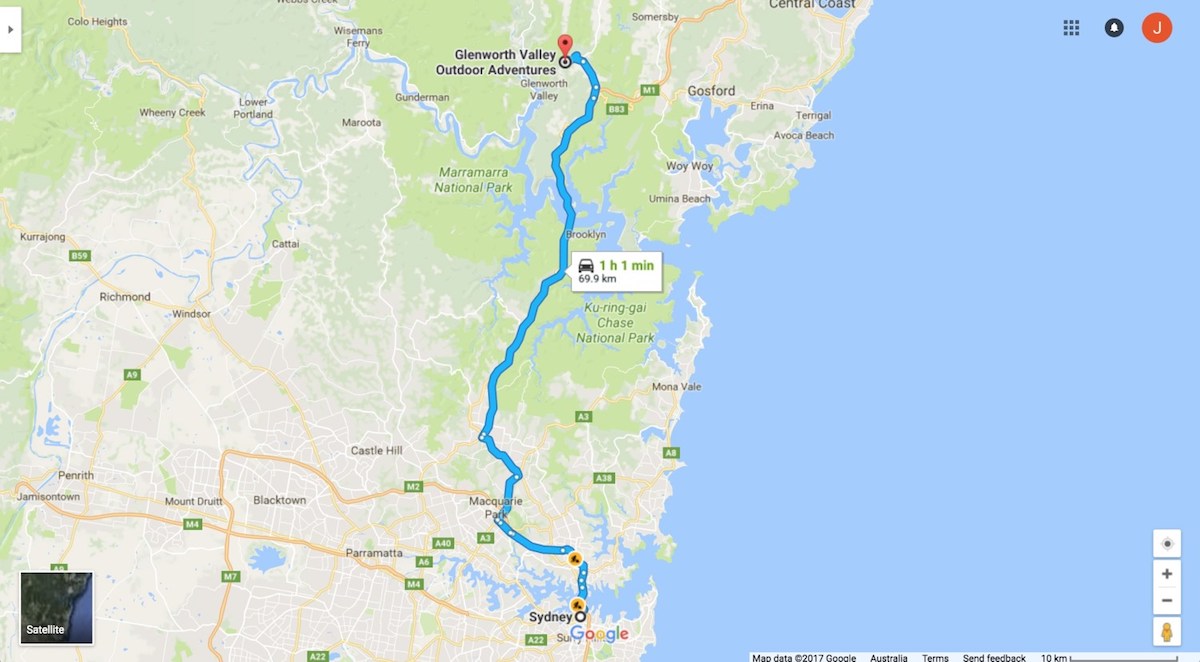 The Centre
The grounds itself is quite large and you don't get a true sense of how many activities they have running until you pull up and find a parking spot.
When you head to reception you're immediately confronted with the large number of enclosed horses right across from reception. They are extremely friendly and offer a great way to break up the wait I had for arriving early, waiting for my abseiling to start.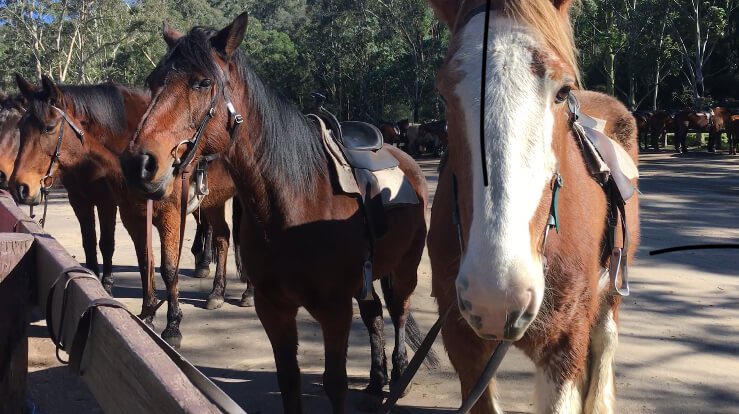 Abseiling
This was my first time to abseil and to be honest I was pretty nervous. When you get to the cliff, you immediately see ropes hanging over and being told to not get close to the edge. You also get handed safety gear and a helmet.
The guide did an amazing job explaining the technical know how and tips on staying safe while abseiling down as well as walking us through how to put on all our gear correctly.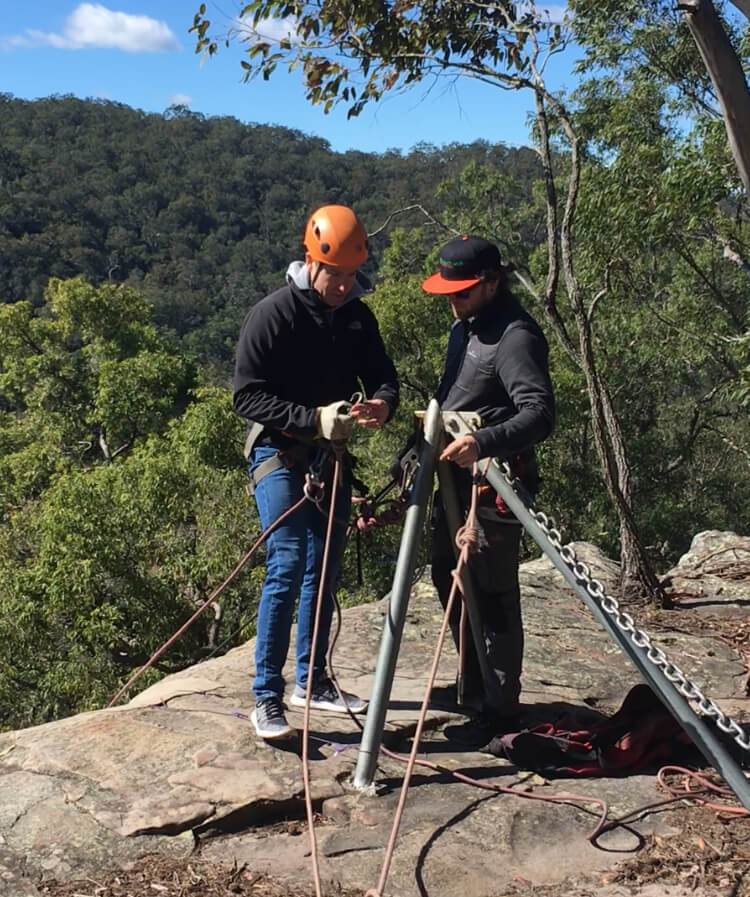 First Cliff
The first cliff you go down isn't that scary. It was around 8 meters (26ft) high and the hardest part is basically leaning back enough and preventing the urge to stand straight up, as well as trusting the rope and the guide. It takes a bit of time for the trust to kick in, but once you do it's all pretty easy from there.
I have to say it's pretty exhilarating, for the first time, walking backwards, on the side of a cliff, even if it was only 8 meters!
You get several passes and like anything with repetition, it becomes easier and easier and the nerves start to fade.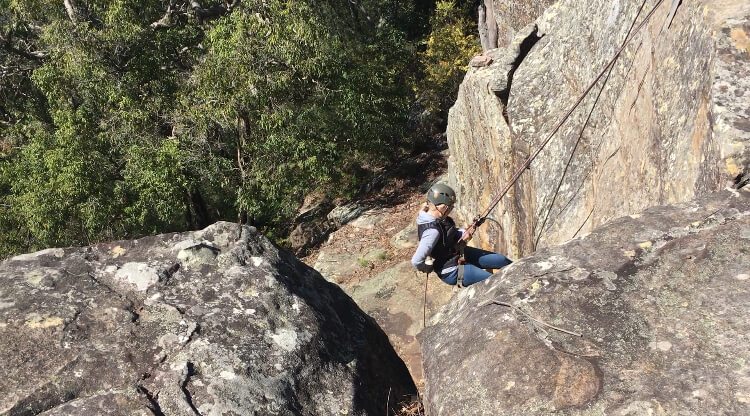 Second Cliff
The second cliff is where the real fun started.
This size of was roughly around 20 meters (65ft) and definitely gave a bigger rush compared to the first by simply just walking towards to edge of it. The guide informed us that there was a surprise for us half way down and to just be ready for it.
The surprise was a huge opening in the cliff that basically forces you to hang in mid air, dangling, slowly letting yourself down to the rock bottom while taking in the huge rock face of the cliff or the views of the forest.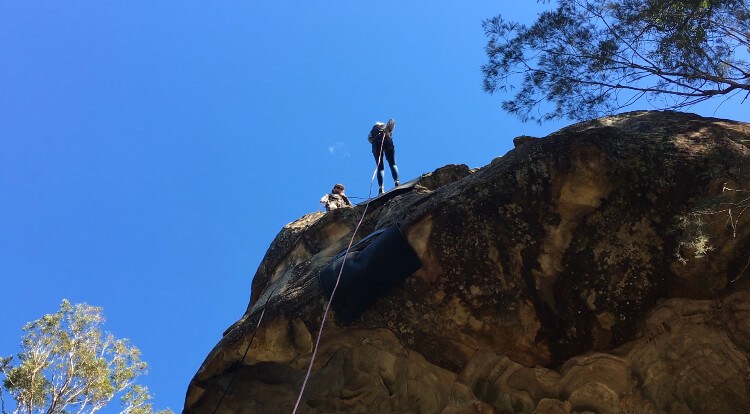 Going Again
You get multiple chances on each cliff and it's definitely worth it. For some in our group they were content with just 1 pass on the second cliff but I went as many times as I could.
When you get to the bottom on each cliff after each pass/run it's a quick short walk back up the cliff and over a few bridges to get back to the starting point. It's a nice moment to stand and bask in the scenery while others are abseiling down.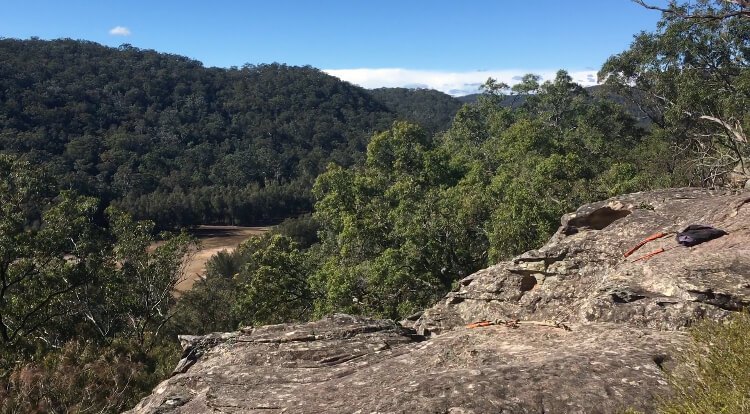 Useful Tips
Ladies, tie your hair back and secure it tightly, as much as you can inside the helmet!
No phones are allowed during abseiling, well, almost. You can take pictures of the top but as per guide instructions, everything must be emptied from your pockets during abseiling. If you listen to you're guide and are nice and ask politely, you can ask to secure your phone in your pocket to get some video from when you reach the bottom of the cliff. This is what I did and gives nice perspective of someone coming down.
Don't forget the leather safety gloves. I made this mistake on my second run on the second cliff (forgot my right hand glove) and man did it hurt. Thankfully I wasn't going too fast down but I still ended up with a bit of rope burn.