Jenolan Caves is a 340 million year old limestone cave system located in New South Wales, eastern Australia. It's home to over 40 kilometres (25 miles) of multi-layer passages and open to a growing eleven LED illuminated caves. The subterranean network is the oldest known open cave system in the world and is still being actively explored.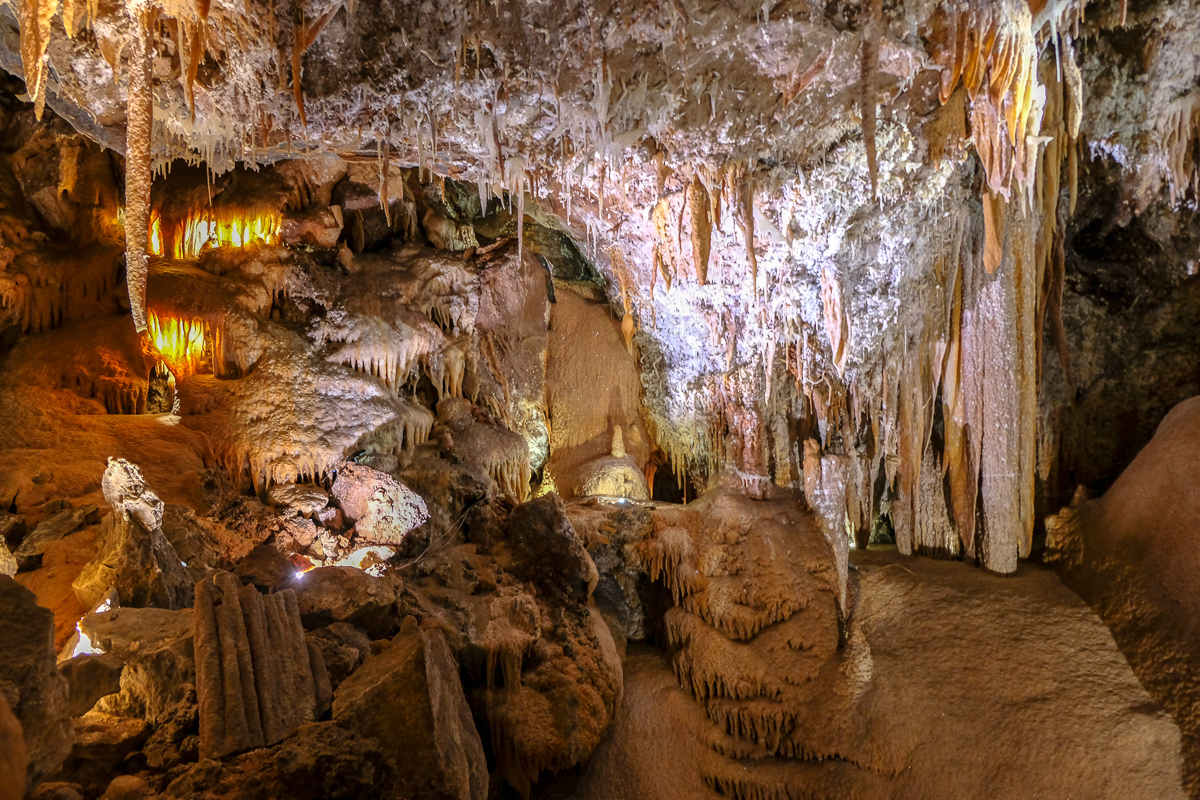 Getting There
Jenolan Caves is around a 3 hour drive west from Sydney and offers some amazing views of the famous Blue Mountains National Park. If you're stuck without a car, since no public transportation goes directly to the caves, their are private coach companies that take day tours from Sydney or Katoomba railway. You can easily get to Katoomba without a car by jumping on the Blue Mountains Line service which takes around 2 hours from Sydney.
I would recommend, if you have time, stopping and taking some time to stop at the Three Sisters at Echo Point in Katoomba. They are a unique, yet iconic set of sandstone rock formations that are one of the Blue Mountains most popular sites.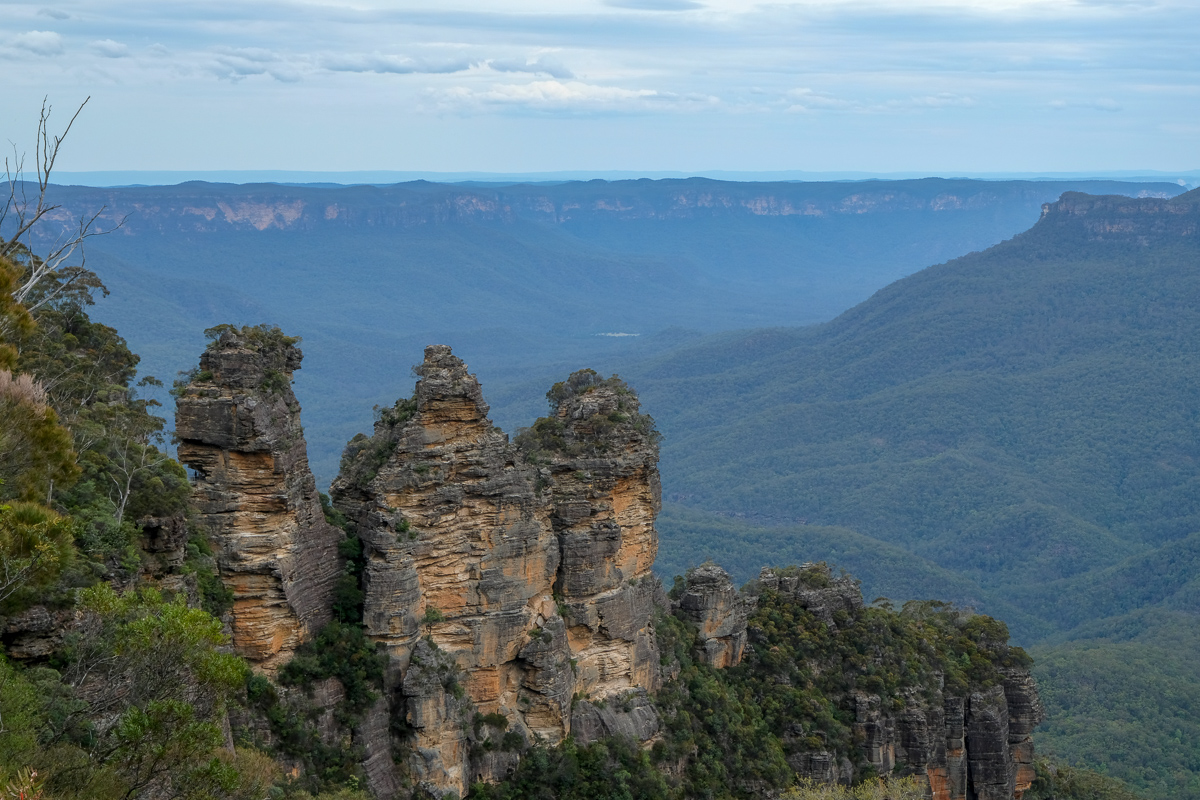 Extended Orient Night Tour
It's tough to choose which tour to go on, as they offer 13 spectacular guided cave tours to adventure through, which range from family friendly to full blown Adventure Caving. You can even request to do some cave diving if that's your thing.
I opted for the Extended Orient Night Tour. The tour itself takes around 2 hours and a decent level of fitness is ideal. Kids under 6 aren't allowed it's usually guided in smaller groups. It takes you through three of their most spectacular caves, including the Orient, River and Lucas Caves. The River Cave was my main focus as it's where the Pool of Reflections was.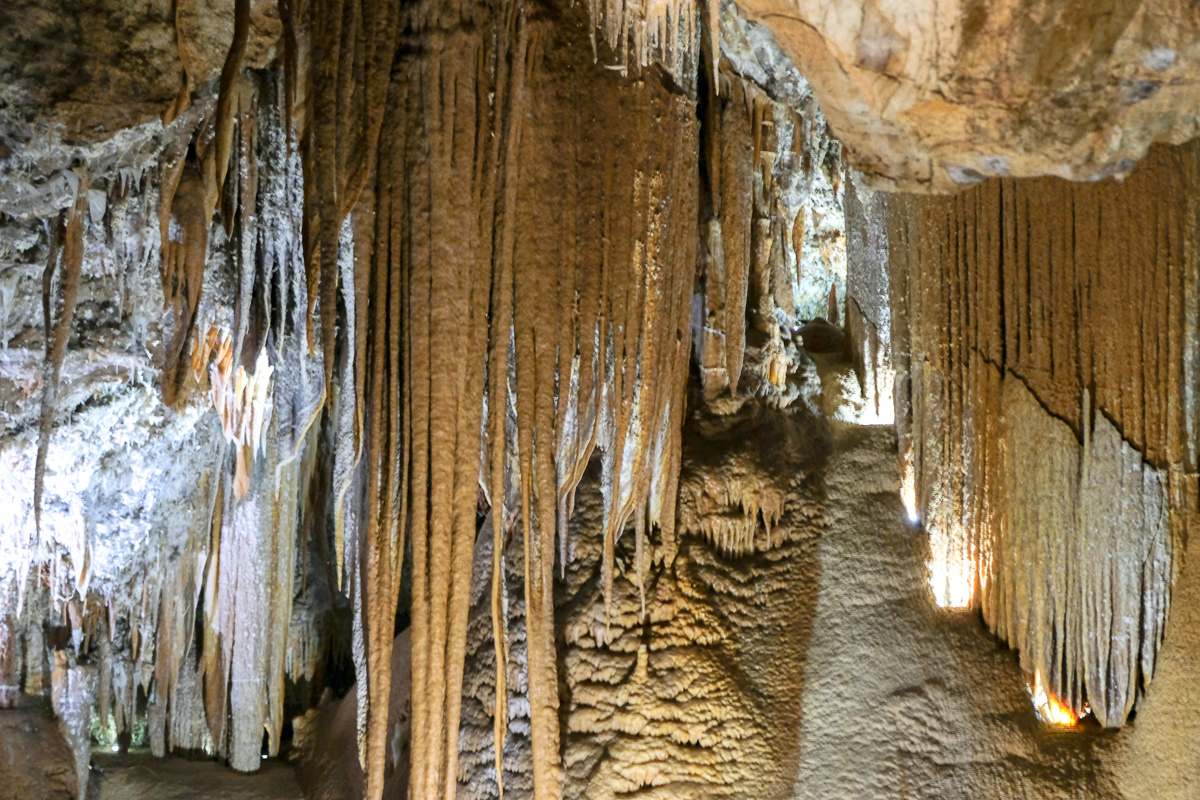 Orient Cave
This is by far the most heavily decorated cave. It's wall-to-wall assortment of stalactites & stalagmites make it one of the most popular caves that get toured, especially for newcomers. This section holds the tallest stalagmite at Jenolan, the giant 10 meter (32 ft) Pillar of Hercules, the multi-level Indian Chamber, and the stunning Persian and Eqyptian Chambers.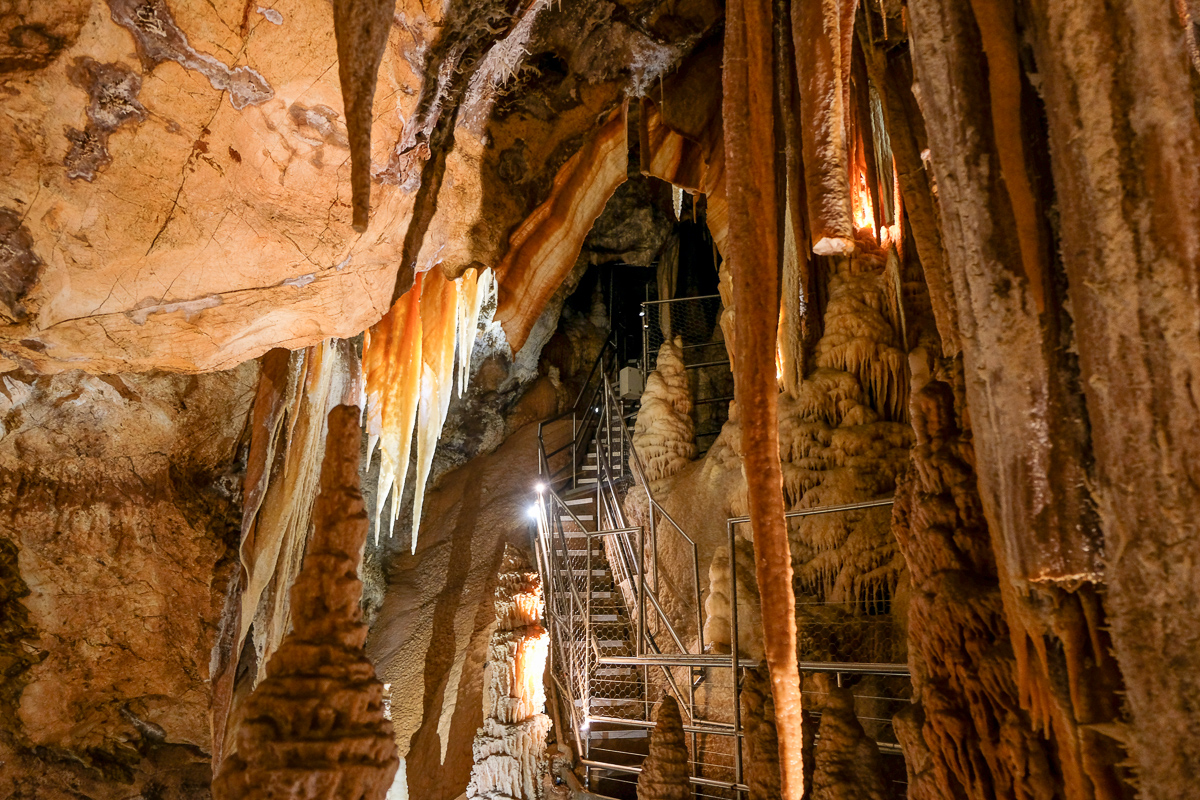 River Cave
The River Cave or also known as the Underworld Labyrinth, is the most popular among return visitors to Jenolan Caves. Its easy to see why this cave has become so admired as just some of it's main highlights are the Minaret limestone column, the various underground pools of blue water known as 'River Styx', the Grand Column (largest at Jenolan) and the mesmerising Pool of Reflections. If you had to choose on just 1 tour to go on I would recommend this one.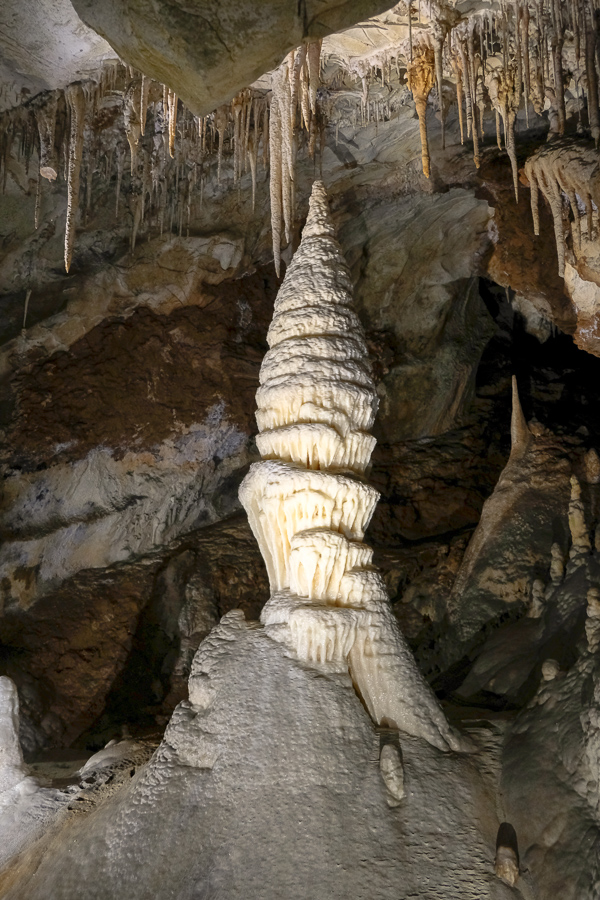 Lucas Cave
Known for being the most visited cave, the Lucas Cave holds king to the highest chamber, known as the Cathedral Chamber (54 m/177 ft high). The underground space is definitely not just the highest, it's also perfect for Staging Concerts (regarded as having the best acoustics of any performance in the world) and hosting unique wedding ceremonies. Lucas Cave also holds the most photographed limestone formation at Jenolan, the Broken Column, which at one point reached the entire floor to ceiling!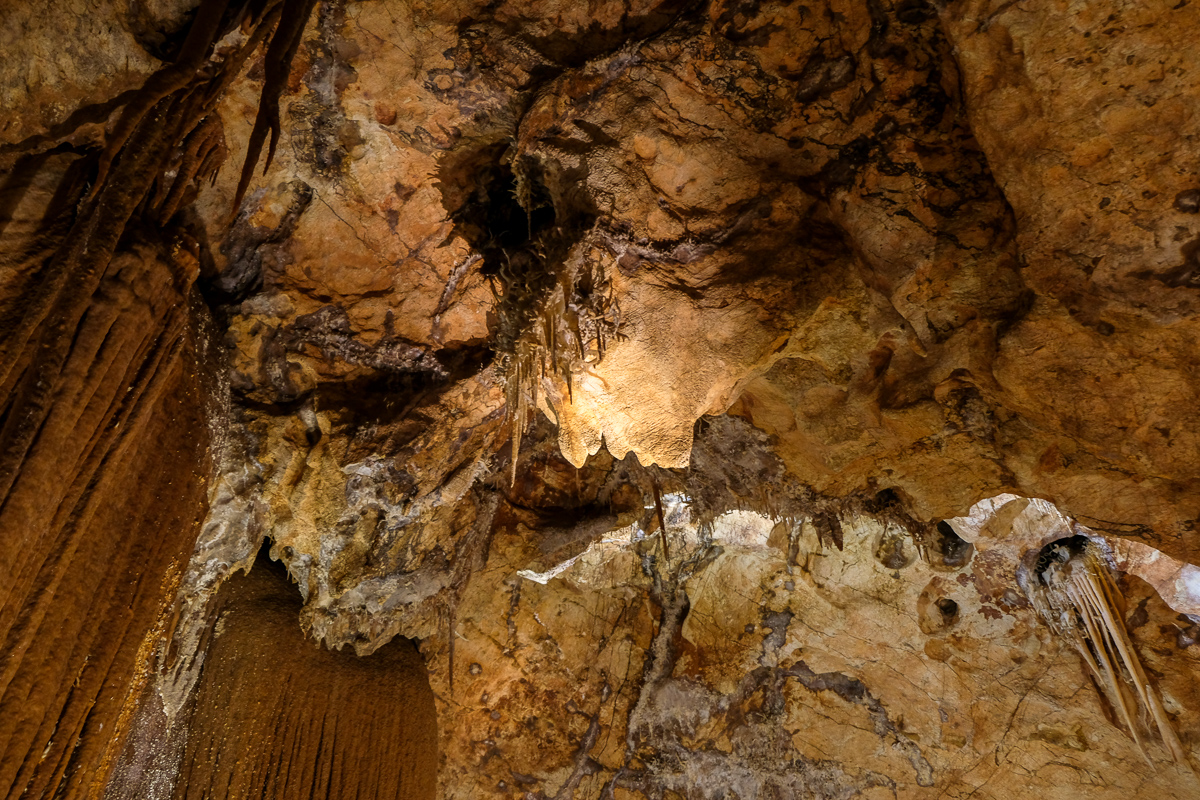 Pool of Reflections
The Pool of Reflections was the highlight of the Extended Orient Tour. It sits within the River Cave, and at first glance is just a fairly large pool of motionless blue water that sees little to no activity. It wasn't until the guide turned on a wide assortment of lights both on-top and beneath the water that casted a myriad of beautiful mirror-like reflections all across the pool. It was unlike anything I have seen. There are a multitude of different viewing angles and the handrail walking path that nearly surrounds the pool gives great chances to get up close and personal to seeing how truly clear and reflective the water is.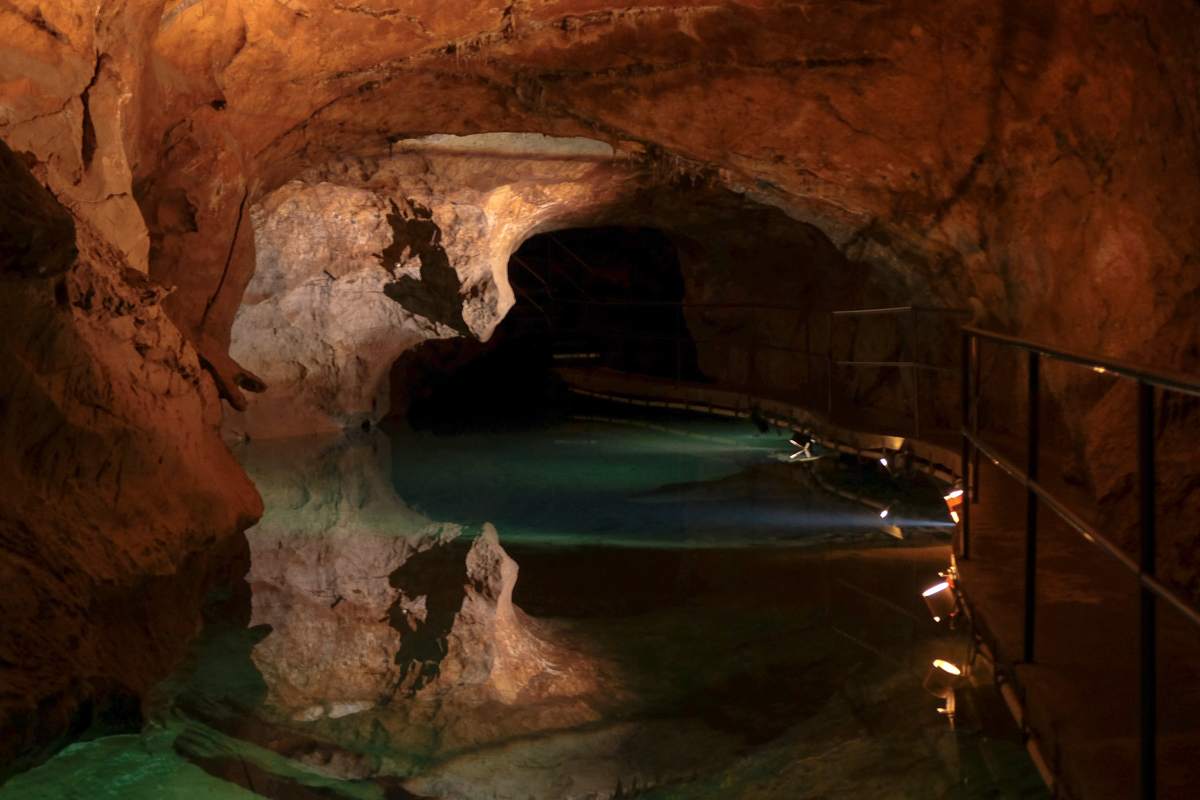 Useful Tips
Book your tour well in advance. This place gets busy, especially during tourist season (December – February). The first time I tried booking my night tour, I thought I'd call a week before, it was already sold out.
If you do happen to book a night tour, prepare to book a nights accomodation either at Jenolan or one of the neighboring towns. I wouldn't recommend driving all the way back from Sydney, especially when night tours finish around 10pm.
Book more than 1 tour. I just did the Extended Orient Night Tour and thought that it would be enough to grasp all of Jenolans entirety, and it wasn't. There was so much more so see and I'm planning on going back to see the other sections of the caves.
Respect the caves. They are amazing, especially given how old they are. It was sad to see during our tour that people in previous tours had chipped pieces of crystal off and either left it laying around or taken it home. It takes millions of years for these things to form, don't be an idiot.