Noosa National Park is a 40 square kilometre (24 square mile) national park located in Queensland Australia. It's world renowned for having some of the best long-boarding surf, spectacular crystal clear waters and known for being one of the most beautiful national parks in the country.
Getting There
Noosa National Park is around a 121 km (75 mile) drive from Brisbane or a short 37 km (23 mile) from the Sunshine Coast. I'd recommend flying into the Sunshine Coast airport (aka Maroochydore airport) and driving up from there. The public transport options from either Sunshine Coast or Brisbane are limited so your best bet is renting a car. It's a beautiful drive with plenty of interesting spots along the way including the spectacular Australia Zoo, (home to the well-known 'Crocodile Hunter' – Steve Erwin) which I highly recommend visiting especially if your driving up from Brisbane.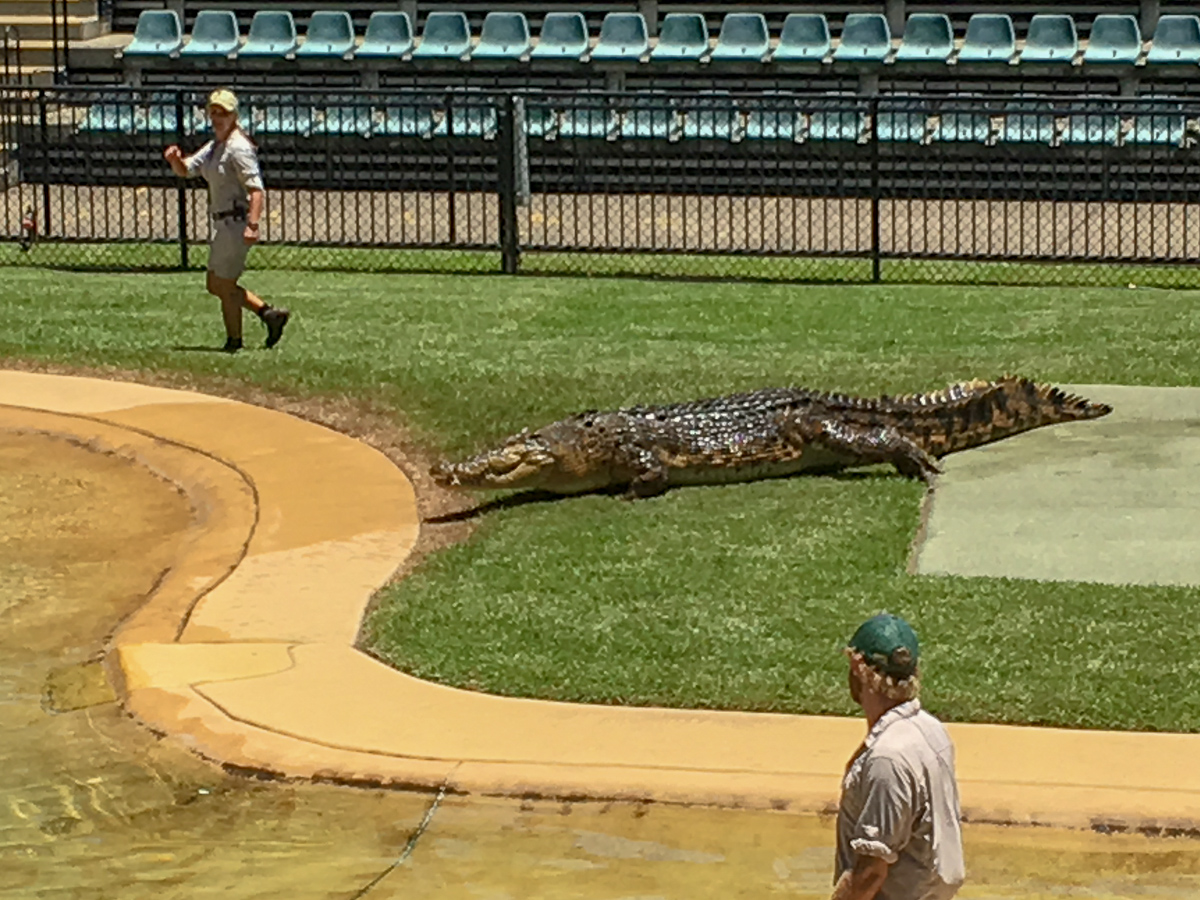 The National Park
Starting from Noosa Main beach you can easily access the boardwalk that leads you up to the Noosa National Park information area and probably is the best way to get introduced to the park. There you can find local guide maps for hiking/walking trails, stock up on water (highly recommended), chat with the locals, grab a coffee or get lucky and catch some of the native Koalas that frequent the trees close to the information hut.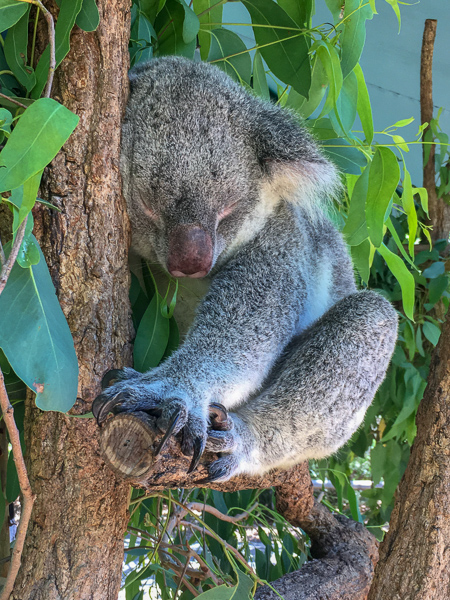 Coastal Track
The 10.8 km (6.7 mile) return Coastal Track starts near the Day-use area / information hut and curves all the way around Alexandria Bay and finally ends on nortern Sunshine Beach. Since I wanted to take my time and enjoy the sights, I opted for the 5.2km (3.2 mile) return trek to and from Hells Gates. The track wraps around the coastline quite well and doesn't disappoint with all the stunning photo opportunities of the picturesque seascapes.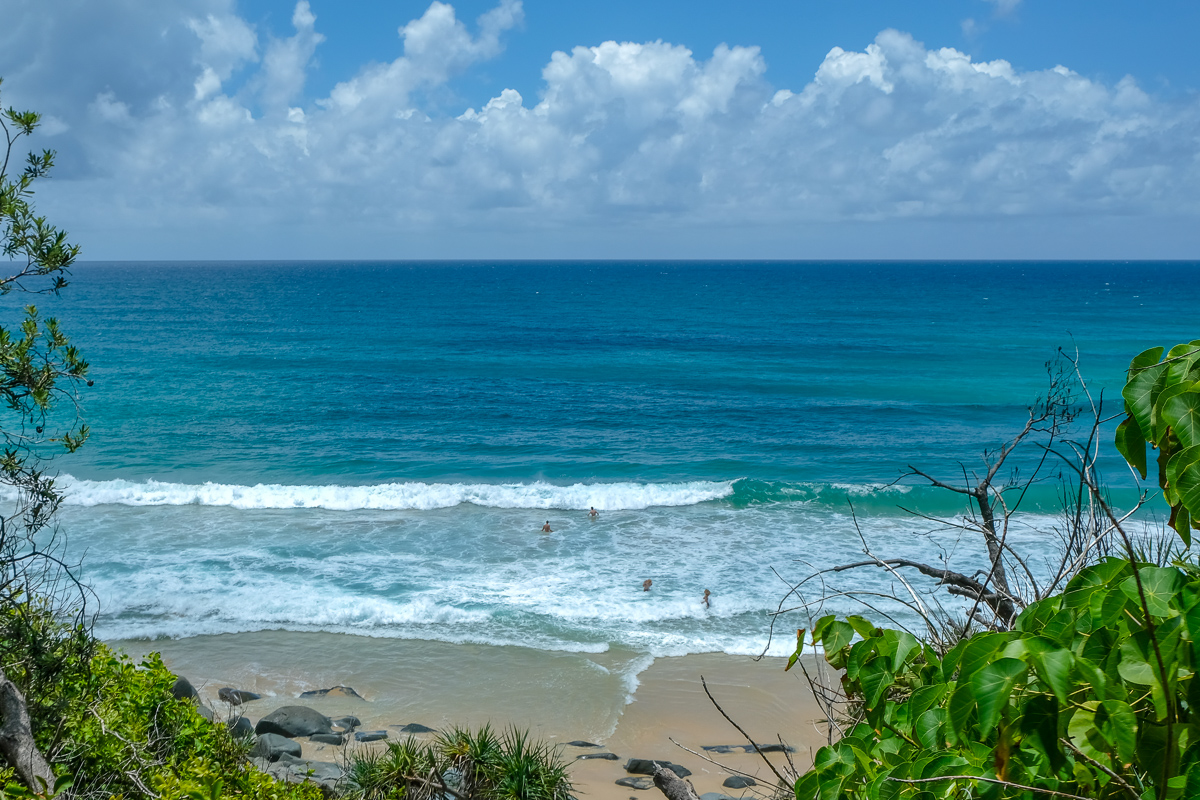 Boiling Pot
Boiling Pot is the first major lookout on the Coastal Track and well known for its 270 degree sweeping coastal views of Noosa North Shore to the perfect right breaking waves of Tea Tree Bay and according to some surfing locals this spot claims to have the best waves in the world. This attractive lookout gets its name from a heart-shaped piece of granite that acts as a giant, sea wave cauldron.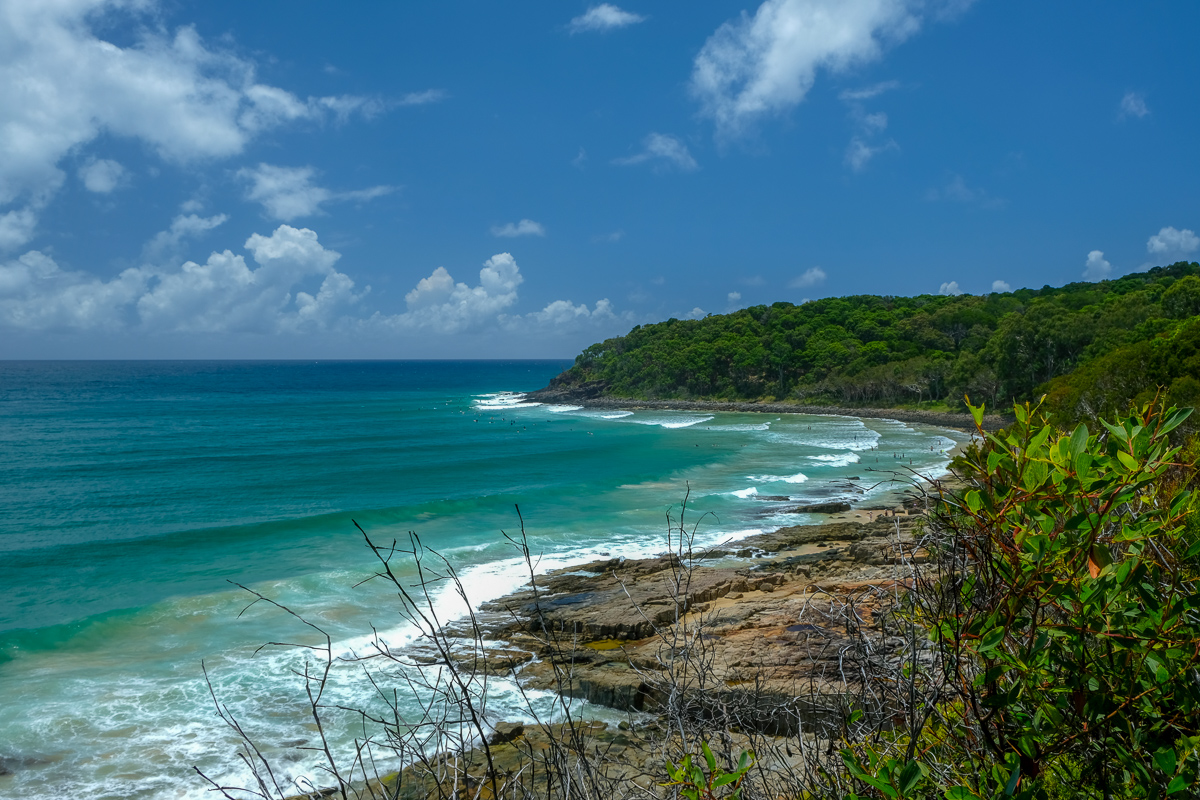 Dolphin Point
Dolphin Point lookout is not just a name, it's actually a place where you have a high likelihood of spotting pods of dolphins as well as an abundance of other sea life including whales, sea turtles and manta-rays. This spot, not only with it's plethora of marine life gives unparalleled vantage points onto Winch Cove & Granite Bay. This proved to be one of the best spots for taking a bit of a breather on the trek and soaking up the sights underneath the various shade trees close to the lookouts edge.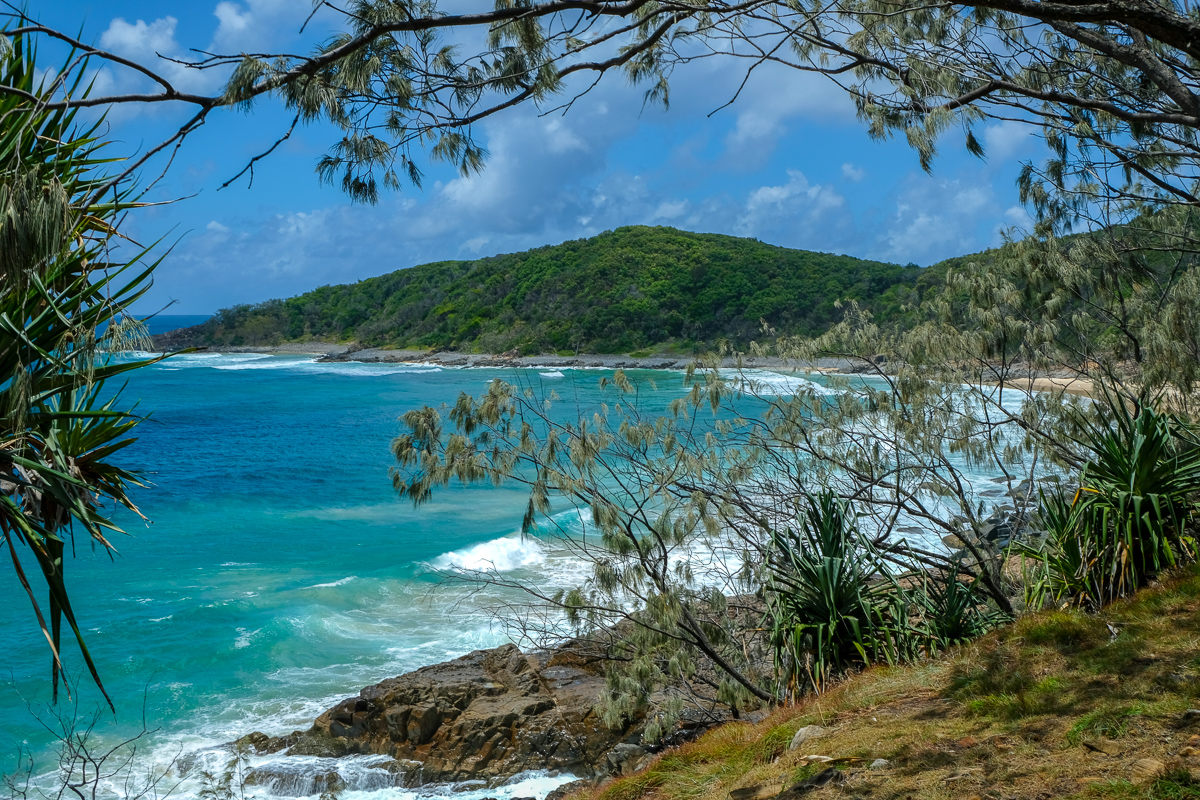 Hells Gates
The dramatically named Hells Gates is a 10 metre high rock cliff that gives superb views onto the beautiful southern Alexandria Bay and Double Island Point. The southeast facing u-shaped granite cliff has no barrier or fencing so have some caution when walking around. For me, this was the best lookout spot of the park, especially when viewing to the south.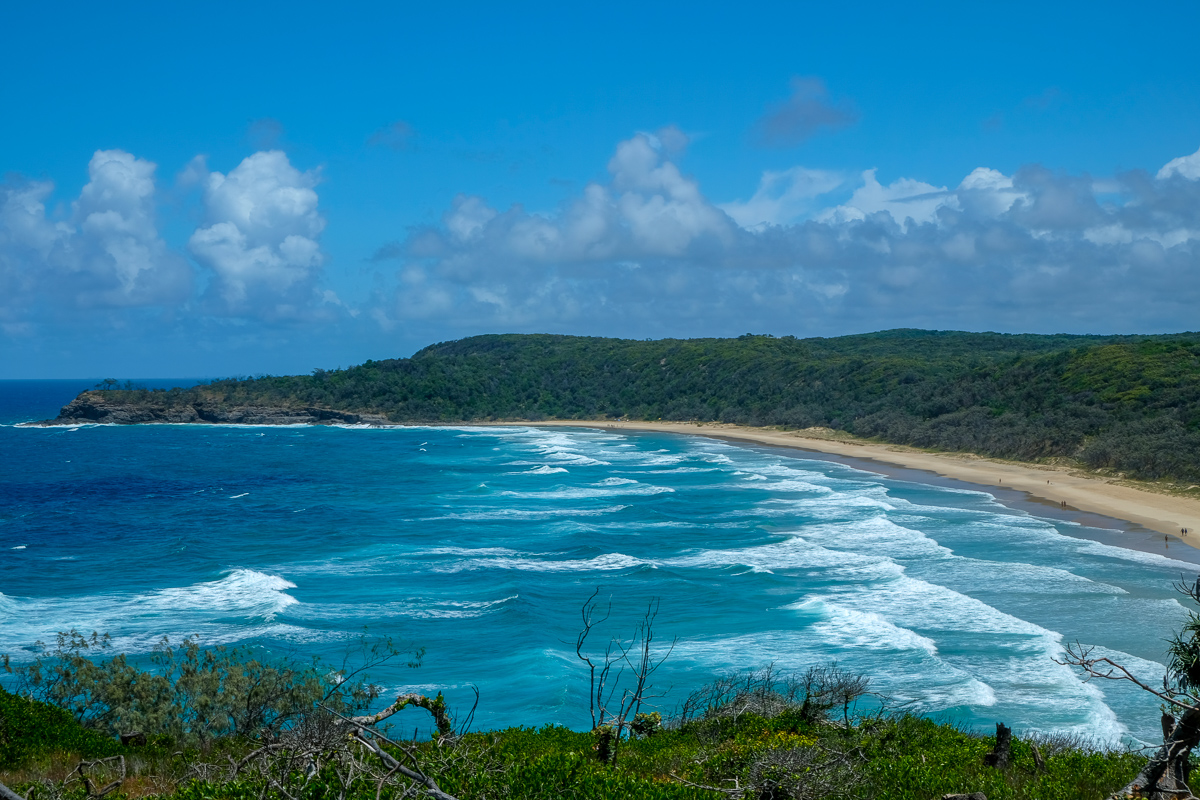 Useful Tips & Resources
The Coastal Track has a sealed/paved pathway suited for wheel chairs and prams to Boiling Pot and beyond to Dolphin Point.
It's freaking hot in Queensland. Bring water, lots of it.
There is parking near the information hut and the best time to find a spot is in the morning, avoiding peak times.
National Park walking map. This has all the information I could cover plus more.
---
Watch Video: Noosa National Park, Australia in 360
**Mobile or tablet devices, please click THIS LINK to get full 360 immersion**
Subscribe to my YouTube Channel for new 360° Travel Videos!